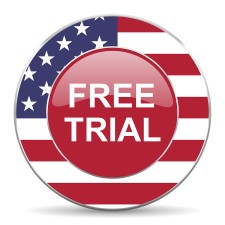 Until recently a reverse license plate search was only obtainable by visiting the DMV. Now with the advent of online public record repositories this information is available online. Vehicle and driver records are public information that anyone can access.
Carlsbad, California, May 16, 2016 (Newswire.com) - Convenient Reverse License Plate Search Now Available On SearchQuarry.com​
If someone needs to lookup the name of the owner of a certain vehicle, the DMV (Department of Motor Vehicles) is usually the first place most people start their search. The DMV offers reverse license plate search features to people who need them as long as you have a legitimate reason. With the advent of the Internet and public record websites, the DMV is no longer the only option to find out owner and vehicle information. SearchQuarry.com is one such website that offers a reverse license plate search that anyone can use. They offer services that can be accessed by a PC, laptop, tablet or mobile device.
Baseball is like driving, it's the one who gets home safely that counts.

Tommy Lasorda, Baseball Player & Manager
A reverse license plate search can come in handy for a multitude of reasons. Results from this vehicle search might include; vehicle specs, make and model, vehicle history, VIN information and the names of vehicle owners. Traditionally the DMV is where someone would go to find vehicle records but that is not the case any more. With access to online public record databases, anyone with a computer or smartphone can view this information online. These online resources allow people view vehicle records, or any public records search, from the convenience of their PC or mobile device. "It typically takes less than a minute to perform a reverse license plate search," states a Search Quarry spokesperson. He continues to say, "With Search Quarry's new reverse license plate search, anyone can view vehicle records without having to wait in line at the DMV anymore."
Searches on this website can be helpful for people who need information on vehicle records that don't need an official copy. Other related searches on this site include; traffic citations, driving records, DUIs, police records and criminal records. Currently Search Quarry is offering a free test drive of their services for 5 days. After the 5 day trial period people can decide if they want to subscribe for $19.95 per month. "Most online public record repositories don't offer this free trial," says the Search Quarry spokesperson, "We are confident that our services will be valuable to most anyone so we let them check it out before then commit to paying for it."
Search Quarry also provides some great free tools that are available to everyone without signing up. These include a Nationwide DMV finder, County Courthouse Finder, DMV Driver Request Forms, Prison & County Jail Finder.
Source: Search Quarry
Share: