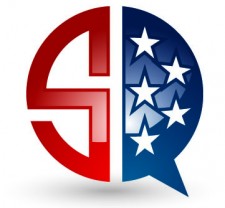 With the ritual of dating becoming more dangerous with online dating, SearchQuarry.com's Background Check Tool allows for an online background check in moments from smartphone, tablet or laptop.
San Diego, CA, November 14, 2016 (Newswire.com) - ​​​​​SearchQuarry (SearchQuarry.com), a U.S.-based public records resource utility created to assist in locating public records information via the Internet, has launched its new online dating background check tool, with details available at https://www.searchquarry.com/background-check/. According to SearchQuarry representatives, because the ritual of dating has become more dangerous than ever, the intuitive background system divulges truthful information about an individual "before it's too late," with results available in moments via a smartphone, tablet or laptop.
"Whether it's living with a new roommate or preparing for a blind date, there are a multitude of good reasons to perform a background check," says SearchQuarry representative. "The Age of the Internet has made it easier than ever to delve into almost anyone's past, and many of the resources – such as SearchQuarry's Background Check tool – alleviate the need to hire a private detective any longer.
SearchQuarry representatives say that while there are a many success stories reported from the online dating scene and thousands of couples enjoying the benefits of coming together via the Internet, there are still online daters that don't have good intentions. Through background check services like SeachQuarry's, users can verify the identity of potential friends and dates before individuals meet, saving people from disappointment – or worse.
Further, most online dating sites abide by a set of guidelines to help members avoid being damaged physically, emotionally and even financially, but SearchQuarry representatives say the most important standard should be to meet in public places for the first few dates to ensure safety, in the event one of the people exhibit negative tendencies. Additionally, it's important to avoid giving out personal information, especially financial information and addresses, early in the relationship; these kinds of details, say SearchQuarry reps, should not be shared until a couple is considering serious commitments.
"For people who are taking part in the online dating scene, it's important to keep in mind the risks that come along with the benefits," adds the Search Quarry rep. "There are some individuals in our society who unfortunately use social networking and online dating services to deceive to take advantage of others. People might be hiding a criminal past or sex offender conviction or was using the relationship to swindle a party out of money."
The essence of this background check tool is that the advent of the internet has created some new safety concerns and with this tool, people can be more informed about their decisions and interactions with others.
Source: SearchQuarry.com
Share: