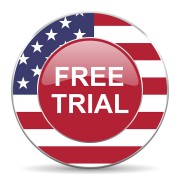 As of 2015, drunk driving records have reached an all time high in the United States, resulting in alcohol-induced crashes and deaths averaging once every 51 minutes. Drunk driving is the cause of one in three traffic deaths, costs thousands of dollars for offenders and billions of dollars annually for the country.
Carlsbad, January 15, 2016 (Newswire.com) - When anyone is caught driving under the influence of alcohol, he or she pays a hefty price for the crime. The cost for a DUI ranges depending on the age of the driver, location (different states have different policies) and number of previous offenses, but the national average adds up to about $10,000. This number can add up quickly, and can include legal fees, bail (in certain situations the driver will be sent to jail), and the cost of alternative transportation. In all 50 states, a DUI results in a driver's license being suspended.

Driving under the influence of alcohol is a serious crime; alcohol-induced motor vehicle crashes kill dozens of people daily. According to the Centers for Disease Control and Prevention, these crashes also cost $59 billion annually.
The Center for Advancing Health has conducted studies on the demographics most likely to drive under the influence of alcohol. They reported that White young adults were more likely than Hispanic, Black, or Asian young adults to drink and drive. Males are more likely than females to drink and drive. Young adults between the ages of 21 and 25 drink and drive at a higher rate than any other age group. The Centers for Disease Control and Prevention also report that motorcyclists and drivers with previous DUI convictions are among those with the highest risk of being involved in a fatal crash.
It is easy and cheap to access driving records of a person suspected of having a history of being charged with DUI.
There's no question that we need tougher drunk-driving laws for repeat offenders. We need to take a lesson from European countries where driving isn't a right but a privilege

Jesse Ventura, Professional Wrestler
Drunk driving records are available to the public through the DMV and online public record repositories. With online public repositories a person can type in a name, city, and state, and find traffic citations, felony and misdemeanor driving offenses, DUI records, vehicle history, and more. This is public information that is available to the general public via the Freedom of Information Act of 1966.
Source: SearchQuarry.com
Share: