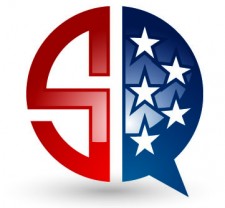 SearchQuarry (SearchQuarry.com), a United States based public records resource, consisting of a paid member's area and several free tools, now offers a way to look up driving records online via its Driving Records Search.
Carlsbad, California, August 1, 2016 (Newswire.com) - SearchQuarry's Driving Records Search can reveal the full name of driver, DUIs, traffic violations, police records, court reports, address history and contact information. Searches are initiated when the user enters a first and last name and state of residence.
"Some states provide free copies of residents' driving records, but it often requires a trip to the motor vehicle department to put in a request," says a SearchQuarry senior spokesperson. "Then, there are the long lines that plague most DMV offices. Now, with the advent of the Internet, that is a thing of the past – Search Quarry users can view driving records online from any device that has Internet access."
If you own a home with wheels on it and several cars without, you just might be a redneck.

Jeff Foxworthy, Comedian
Driving records vary from state to state since motor vehicle departments are state and not federal agencies. State driving records might contain; driving history, traffic violations, arrests, DUIs, police records, background records and court reports. When applicable in a certain state, also showcasing the current number of driving points. Because every registered driver has one, driving records are maintained to help Department of Motor Vehicles officials identify unsafe drivers – those who habitually get ticketed for moving traffic violations. Driving records are also monitored by car insurance entities and, in some states, potential employers.
According to research conducted by Search Quarry representatives, a surplus of points and/or violations come along with such repercussions as suspension, revocation or cancellation of a driver's license. Search Quarry recommends that people view their own driving record regularly to insure it's accuracy.
"Keeping track of a driving record is a smart habit to get into so that accuracy can constantly be verified," adds the Search Quarry spokesperson. "One computer error could create a spike in auto insurance costs. What's more, being made aware of the number of violations and/or points on a driving record could help prevent the revocation or suspension of a license. For example, someone is aware that he or she is one or two points shy of their state's designated point suspension total, they'll might be more inclined toward practicing safe driving habits and considering possible point-reduction options."
Search Quarry officials add that many states reward drivers who complete a DMV-approved driver safety course with the removal of points.
For more information visit www.SearchQuarry.com.
Source: Search Quarry
Share: