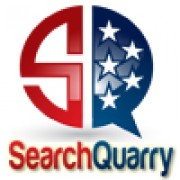 SearchQuarry.com announces free test drive of its reverse phone number search. A user of this free service can simply enter any 10 digit phone number and find out who is calling or texting.
Carlsbad, November 16, 2015 (Newswire.com) - SearchQuarry.com is now offering its site visitors the opportunity to test the reverse phone number search tool for free. A company spokesperson explained why people may need to use such a tool. "A reverse phone number search lets someone look up information about a specific number," the spokesman said. "People often use these tools to find information about unknown callers who call once or repeatedly. However, most online search tools require upfront payment or a membership commitment before a person can see the results." The spokesman said that SearchQuarry.com is confident in its quality search features and that customers are typically pleased with the updated information they receive.
The spokesman said that consumers can also use reverse number searches to identify harassing callers or senders of text messages, and the feature is useful for identifying telemarketers. People who need to filter calls to separate telemarketers from medical offices, legal counsel and other important entities can benefit from reverse number searches. "As a member of SearchQuarry.com, customers have unrestricted access to SearchQuarry's database," the spokesman continued. "Members can find the name and location of a mysterious caller. They can also view the carrier of a cell number and much more.
There's always been a lot of information about your activities. Every phone number you dial, every credit-card charge you make. It's long since passed that a typical person doesn't leave footprints.

Bill Gates, Microsoft Founder
In addition to enjoying full access to the company's phone number information database, SearchQuarry members also have access to its public records database. "Members can find everything from criminal records to active liens," the spokesman said. He explained that the search tool is easy to use. "Simply enter a phone number to see the results," he continued. "Reports are generated quickly and include all of the important information in an easy-to-read format." He also stated that the search tool is anonymous. "People do not know when someone searches their name," he said.
SearchQuarry.com is offering a free trial of its reverse phone search tool for 5 days. If customers are not satisfied with the information or the service, they can cancel without penalty. They can continue their membership after the trial period for a fee. To learn more, see www.SearchQuarry.com.
Source: SearchQuarry.com
Share: