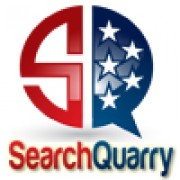 Staying safe on the road during the holidays begins with knowing who is on the road. According to government agencies, drunk driving statistics in the winter holiday months increases dramatically. There are measures that can be taken to help reduce the risk of being on the road this holiday season.
Carlsbad, December 11, 2015 (Newswire.com) - ​The holidays can be a wonderful way to reconnect and celebrate with friends and family. For many adults, this celebration includes alcoholic beverages. Unfortunately, this also leads to an increase in DUIs and drunk driving offenses and accidents.
The National Highway Traffic Safety Administration (NHTSA) studied traffic accidents between 2001 and 2005 and found that, on average, there were 36 fatal alcohol-related vehicular accidents per day in the United States. However, this spiked to 45 fatalities per day during the Christmas season, and shot all the way up to 54 fatalities per day around New Year's. Those numbers accounted for 38% of all traffic fatalities around Christmas and 41% during New Year's.
Baseball is like driving, it's the one who gets home safely that counts.

Tommy Lasorda, Major League Baseball Player & Manager
During Christmas, approximately 90 million Americans take road trips. According to the NHTSA, 1 in 8 licensed drivers admit they have driven when they believed themselves to be at or over the legal BAC of 0.08%.
It doesn't start when Santa starts approaching - Thanksgiving Eve has recently seen a trend of drinking and driving and DUI arrests, leading it to become known as "Blackout Wednesday." Many bars report the night before Thanksgiving as one of their busiest nights. Approximately 572 vehicular fatalities occurred per year between 1998 and 2008, and no less than 36% of those were alcohol-related.
President Obama recently signed a proclamation declaring December 2015 to be National Impaired Driving Prevention Month. Ways to prevent these accidents include abstention from alcoholic drinks, driving only when your BAC is under the legal limit, utilizing public transportation such as taxicabs, buses, trains or subways to get home if intoxicated, or simply allowing a sober driver to be the designated driver.
Remember that drinking and driving incidents can be prevented. There are no shortcuts to get alcohol out of a person's system - only time can do that. Assume an average of one hour per alcoholic beverage consumed to sober up. One drink equals one shot of liquor, one glass of wine or one beer. It's recommended by many organizations that company events or holiday parties have a designated driver available if alcohol is being consumed.
A good way to find out if a designated driver has been in any DUIs is to check their driving records. SearchQuarry.com is a fast, easy and reliable way to look up anyone's driving record. It might be a consideration to know the driving record of any designated drivers, and take steps to stay safe this holiday season.
Source: SearchQuarry.com
Share: