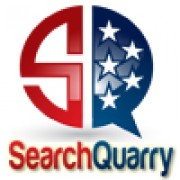 "More than 1 in 4 adults in the United States has some kind of criminal record," says a SearchQuarry.com spokesperson. He goes on to say, "Safety is a primary concern for many families these days and SearchQuarry.com allows people to know who lives in their neighborhood."
Carlsbad, November 19, 2015 (Newswire.com) - With the continuing rise in violence in local communities it is not always easy to determine who the heroes and villains are. It is often nearly impossible to simply look at an individual to determine their past and or present criminal history. While it might not always be a good idea to judge a person based on their past it is important to many families to know who they interact with.

In an effort to protect neighborhoods across the country Search Quarry recently added a new feature to it's website giving users the opportunity to find out who in the neighborhood has a criminal record. All it takes is a simple name search and the criminal records are available instantly. Examples of criminal records that are available include; arrests, warrants, felonies, misdemeanors, violent crimes, non-violent crimes, driving citations/tickets, non-driving citations, probation records, parole records, and more.
At the end of the day, the goals are simple: safety and security.

Jody Rell, Former Governor of Connecticut
The service provided by SearchQuarry.com means no more having to contact local law enforcement officials, no longer having to request forms from the courts. Additionally they are offering a free trial for 5 days to access unlimited public record searches. As with any product there is no 100% guaranteed accuracy; however, Search Quarry encourages further verification to eliminate the potential of putting out inaccurate information that could be potentially detrimental to one's personal brand.
SearchQuarry.com is a United States based public records resource utility which consists of a paid member's area along with several free tools which were created to assist in locating public records information online. SearchQuarry.com is an aggregator of public records in the United States.
Source: SearchQuarry.com
Share: