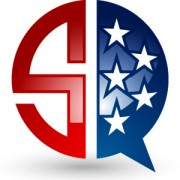 Traffic tickets have been climbing year over year to a record of over 40 million issued last year. This trend is realized by and increasing driving population as well as automated ticket issuing systems. This has generated over $6 billion in revenue nationwide, which has become an important revenue stream for states.
Carlsbad, California, March 25, 2016 (Newswire.com) - As the driving community continues to grow, so does the issuance of traffic tickets as a revenue stream. What was once a gentle reminder to drive safely has turned into big business for states.Tickets are not only issued by a police officer pulling your over, there are now tens of thousands of stop light and speeding cameras and automated systems. This has streamlining the process of issuing traffic tickets, now totaling over 40 million per year.
The 6 billion in revenue is just for the traffic citation fines. Additional revenue is generated by auto insurance companies when rates increase because of traffic ticket points. Points on a person's driving record is one way auto insurance companies evaluate risk when insuring a person. An increase in points is a leading factor for increases in a person's auto insurance rates. The auto insurance industry generates hundreds of billions in revenue each year. So aggregately the total revenue from traffic ticket citations is much larger than the $6 billion that is reported from traffic tickets alone.
I've been pulled over five times for speeding - and talked my way out of every single ticket

Darby Sanchfield, Actress
Driving is not only a privilege but has become a financial responsibility. It's the law to have auto insurance in every state now and paying annual registration is also a responsibility in ownership of a vehicle. It's also the law to obey traffic laws and the 6 billion in traffic tickets that have been paid last year were from violations of these laws.
Source: SearchQuarry.com
Share: