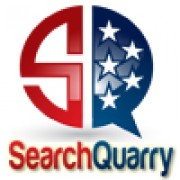 Popular online public records search site announces addition of several free search tools to its comprehensive list of services.
Carlsbad, July 8, 2015 (Newswire.com) - SearchQuarry.com recently added several free search tools for site visitors to use. The tools include an inmate finder, a courthouse finder, a DMV finder, a county jail finder, a Unites States prison finder and a request form for driving records. "The DMV finder can be used with the request form database to locate a nearby DMV office and to have access to printable forms the DMV requires for various processes," said a company spokesperson. "The inmate finder is a tool that allows site visitors to search for inmates in any state. Just click on the desired state on the map, enter the person's name and see the results." The spokesperson emphasized that the inmate finder is for inmates in state prisons and not in federal facilities. He went on to explain that the United States prison finder is the correct free tool for finding inmates in federal prisons.
"There are many county jails throughout the United States," the spokesperson continued. "Some people are held there to serve sentences. Some people are held there temporarily while they await trial. It is common for inmates to be moved, and there can be a lot of confusion about facility locations and addresses." He demonstrated how to use the county jail finder to verify addresses and see lists of county jails in various areas. "The federal courthouse finder works the same way," said the spokesperson. "Simply click on the correct state to get started. Federal courthouses are not always in the same locations as county courthouses."
The number one benefit of information technology is that it empowers people to do what they want to do. It lets people be creative. It lets people be productive. It lets people learn things they didn't think they could learn before, and so in a sense it is all about potential.

Steve Ballmer, CEO of Microsoft
The spokesperson for SearchQuarry.com said that the main goal for the site is to provide both visitors and members with valuable information they can use. "We want to keep it a central place where people can find public records information instead of hopping from one site to another," said the spokesperson. "Most visitors find it so convenient and reliable that they opt for our 5 day trial and then upgrade to an affordable monthly membership." Members receive full access to background search results and unlimited public records information.
About SearchQuarry.com
SearchQuarry.com is a records retrieval source and not a credit reporting agency. The site provides background records information, public records information, civil records, criminal records, people search resources and free resources. For more information, see SearchQuarry.com or call 1-800-859-7375 FREE.
Share: