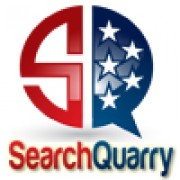 SearchQuarry.com offers a convenient method for unlimited searches of tax lien records. A seven day free trial allows potential customers to use the system, and membership includes free tools for accessing all levels of government agencies. A user friendly platform requires minimal information to initiate a tax lien search.
Carlsbad, August 21, 2015 (Newswire.com) - Tax lien records are now available on SearchQuarry.com with a simple name search. Locate state or federal tax lien records in just moments. This extensive database resource contains over 2 billion state and federal public records as well as free online resources to locate state and federal agency websites, addresses and phone numbers.
About Tax Lien Records
A frequent goal of a tax lien records search is to locate anyone whose federal or state taxes are not paid. The IRS can file a Notice of Federal Tax Lien that becomes part of a public record when taxpayers are in arrears. Anyone can access the SearchQuarry.com database to search people that have delinquent taxes and tax lien records. States can also issue tax liens against taxpayers who do not pay state taxes on property and assets.
What is the difference between a taxidermist and a tax collector? The taxidermist takes only your skin.

Mark Twain, Author
About Users of Tax Lien Records
Anyone who has a computer can search for tax liens and the search is anonymous, no one will every know you've looked up their public records. Tax liens are a great means of finding out if someone is financially responsible. Using SearchQuarry.com for an online search is a first step in looking up public records. If a certified physical copy of a tax lien records is needed then contacting the relevant state and federal agencies is the second step.
Individuals who have failed to pay taxes usually receive a notice from a state or federal office that a tax lien is likely to occur. Searching for it online can give property owners peace of mind by knowing that it exists. Taking steps to remove it and avoid the sale of a tax certificate lets owners retain valued assets.
Source: SearchQuarry.com
Share: